________________________________________ Upcoming events: ________________________________________ 28th July 2019 Planning Matters – open day

An opportunity to meet artists and speakers contributing to the linked Planning Matters programme at Kestle Barton Gallery. The programme will explore the complexity of issues arising around themes of low-impact development, land ownership, planning law, and sustainable urban planning in these times of housing crisis, societal collapse, mass extinction, and potential transformation.

more information here (link to Kestle Barton website)

________________________________________ Past Events: ________________________________________

4th June 2019
Negotiating the Surrender – one workshop led by Dougald Hine of The Dark Mountain Project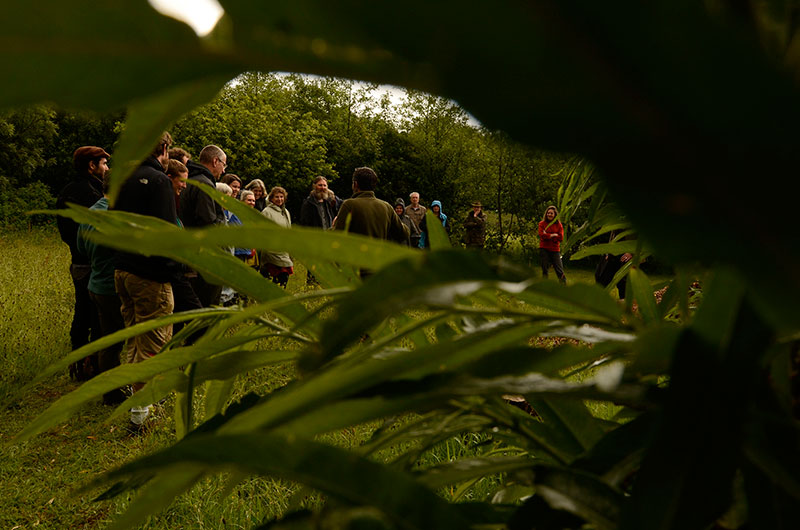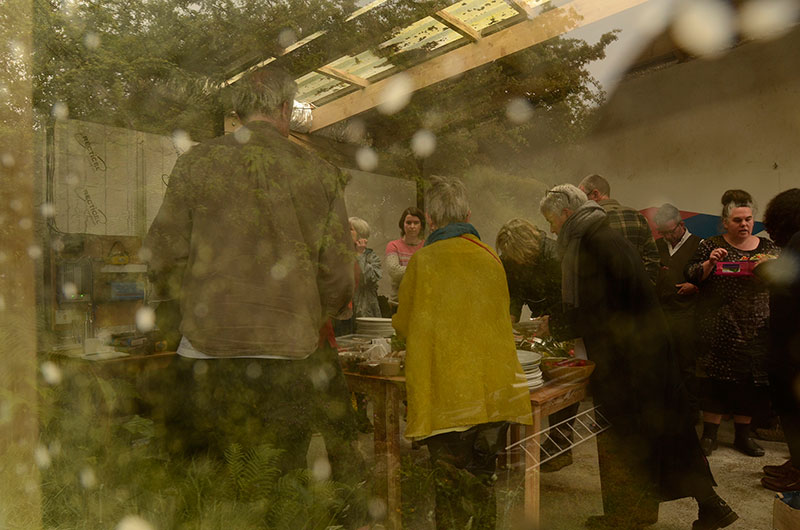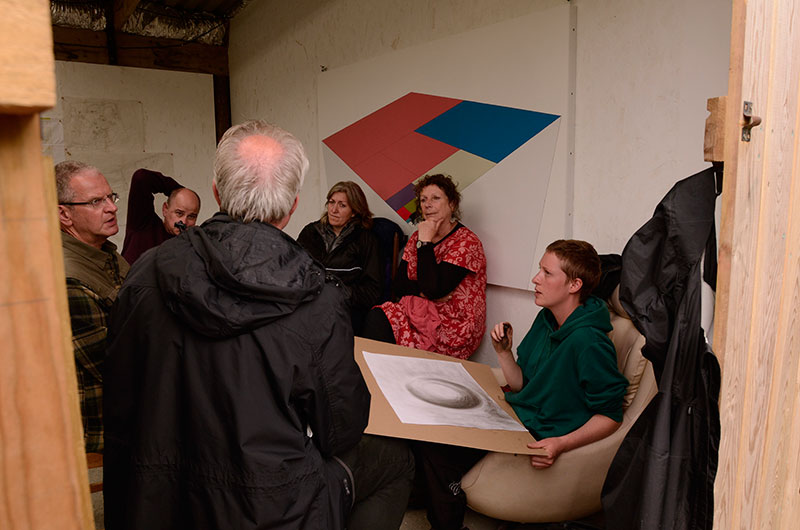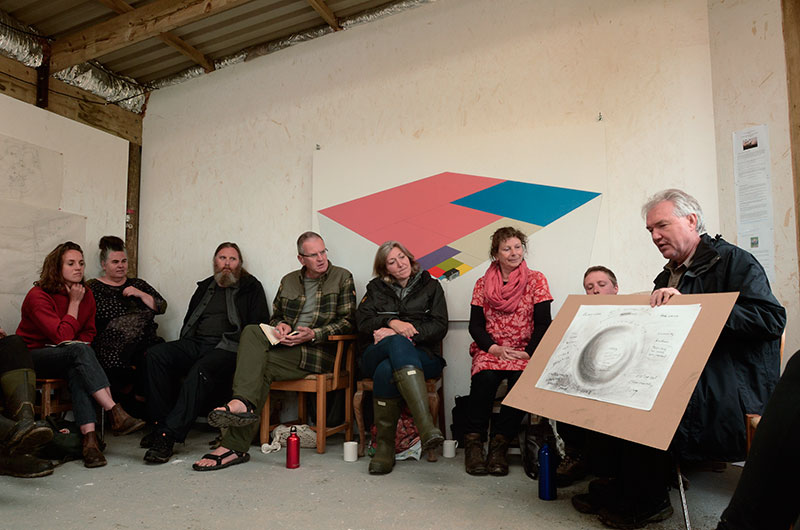 The day offered a thought-experiment and a provocation via two 'pre-reads': Professor Jem Bendell's 2018 IFLAS Occasional Paper Deep Adaptation, and Vanessa Andriotti's 2018 Climate Existence keynote Beyond the House that Modernity Built. Participants were then invited to put together an informal five-minute presentation considering their current research - and related - priorities in light of the dilemmas presented by the anthropogenic ecological unravelling now being referred to as Earth's sixth mass-extinction. After introductions, these presentations formed the opening session and provided the starting point for the rest of the day. The day concluded with a more informal evening session, with a fire, shared food and drink, and for the opportunity for further responses to the day's theme - including, for those that wish, through storytelling, poetry, music, performance.

The past year has seen a shift in the conversation about climate change, a new urgency and a new sense of what is at stake – from the IPCC 1.5° report and the UN Secretary General's 'sounding the alarm' speech, to the impact of Jem Bendell's Deep Adaptation paper, the emergence of Extinction Rebellion and the international school strikes movement.
In mainstream political and media debate (and in the framing of international negotiations), climate change is still treated as something manageable and solvable: an obstacle that we might find our way past and continue on some pre-existing trajectory of development, progress and/or growth. Yet this story is under strain from multiple directions. What happens when it reaches a breaking point?
If 'sustainability' tends to end up meaning 'sustaining our current way of living' – where 'our' never refers to more than a fraction of the global population – then what if the challenge now is to negotiate the surrender of that way of living? What can we learn from understandings of 'surrender' in military strategy and peace negotiations, but also in spiritual traditions and addiction treatment programmes? ________________________________________

4/5th May 2019
Soundcamp led by Artist Bram Arnold




________________________________________

18th/19th August 2018
Beyond the Fields – A transdisciplinary plein air convergence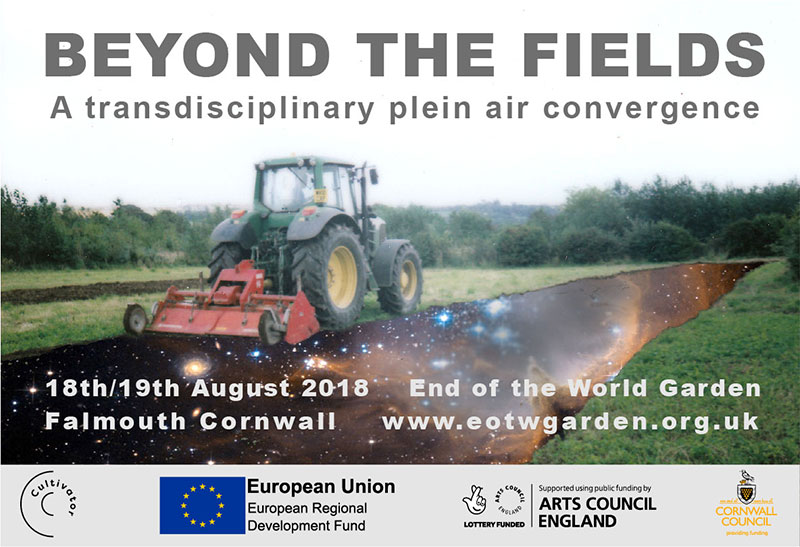 An exciting free networking event (with delicious food and camping) that brought together scientists, theorists and artists to discuss the nature of transdisciplinary research and art/science collaborations. The event addressed potential schisms between scientific and artistic practices and attempted to foster new collaborations between the fields of science, art, and philosophy in Cornwall and the Southwest.

The event took place over two days:

Saturday was structured around talks from a range of academics and practitioners. After dinner (provided by locally renowned chef Dominic Bailey) there was relaxing entertainment and the opportunity to continue conversations around the camp fire.

On Sunday we explored ways in which we can integrate art and science fieldwork from a variety of perspectives. The event was an unique opportunity for scientists to brainstorm future outreach and develop research ideas with End of the World Garden, other local arts organisations, and professional artists from the region.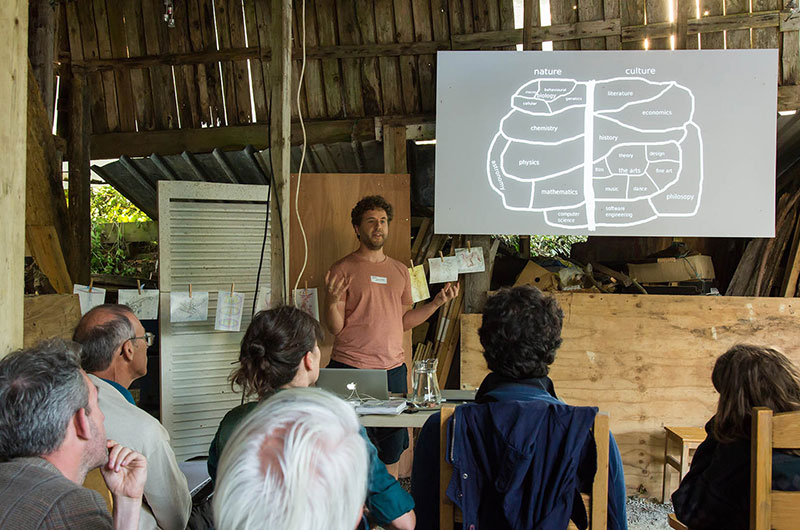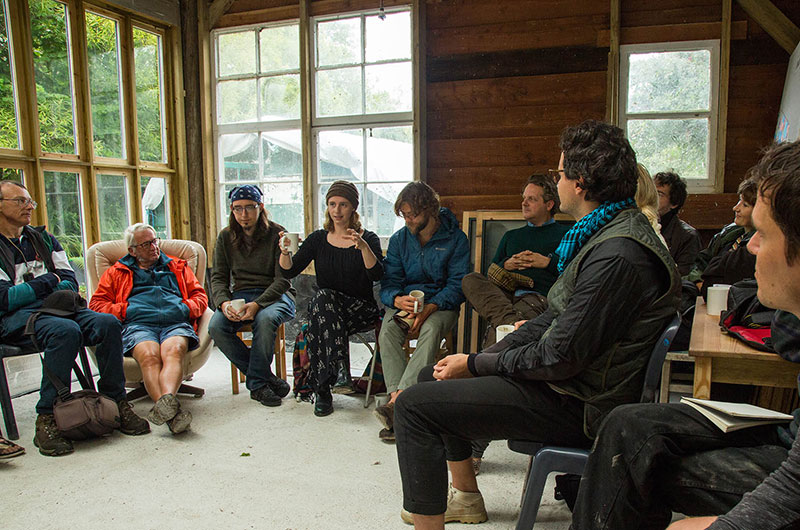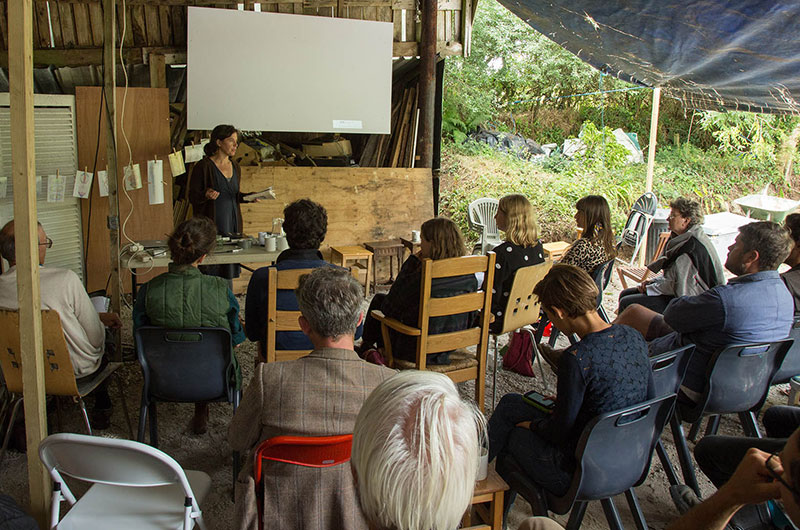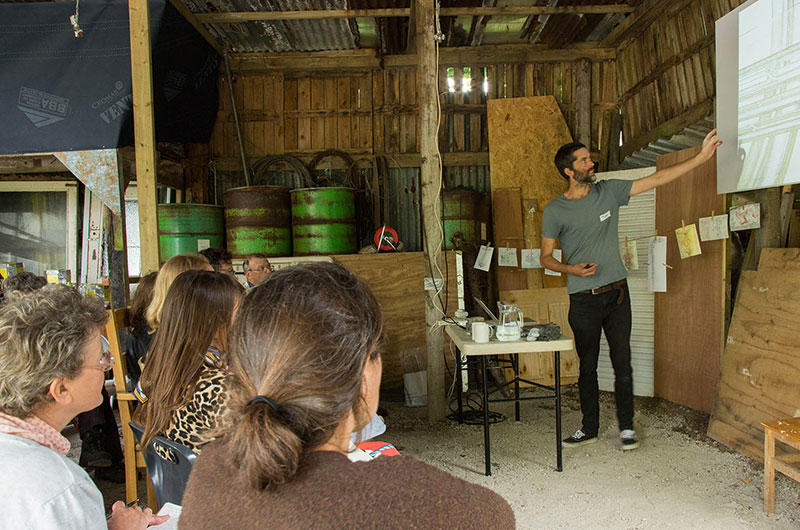 ________________________________________

4th/5th May 2018
Soundcamp – International dawn chorus event and workshops led by Dr Bram Thomas Arnold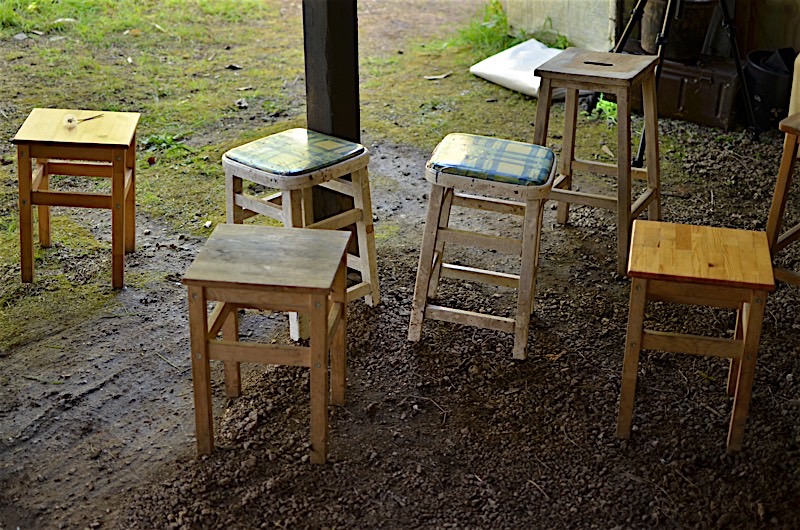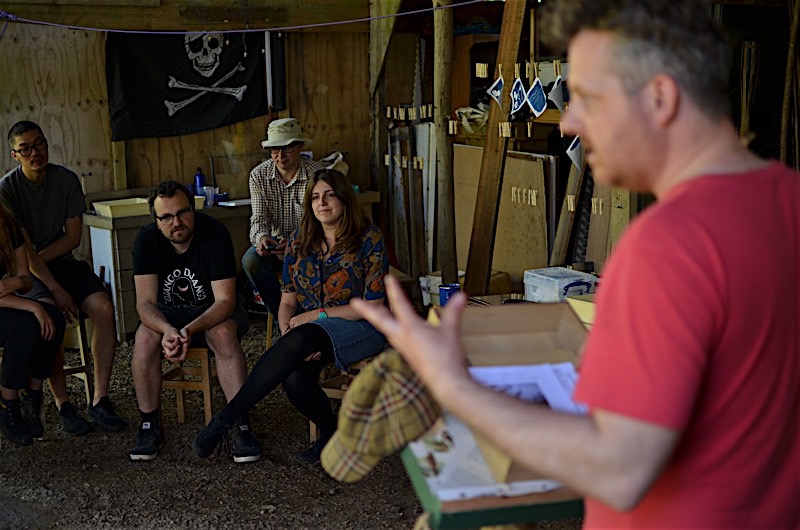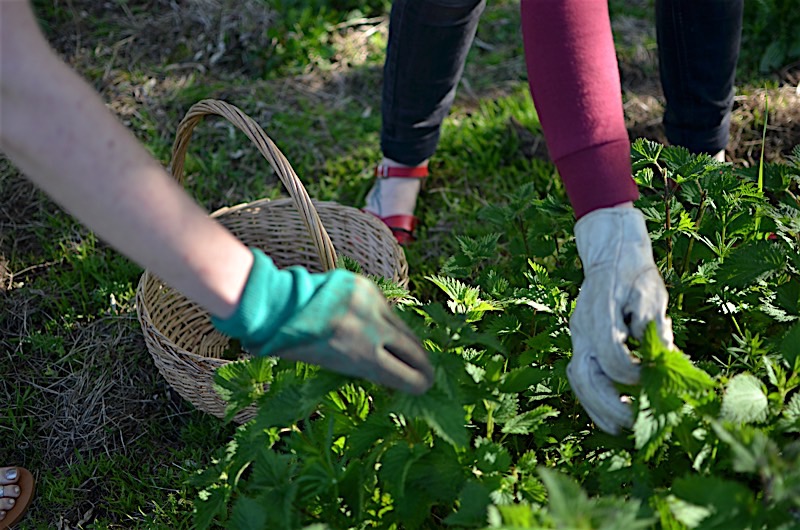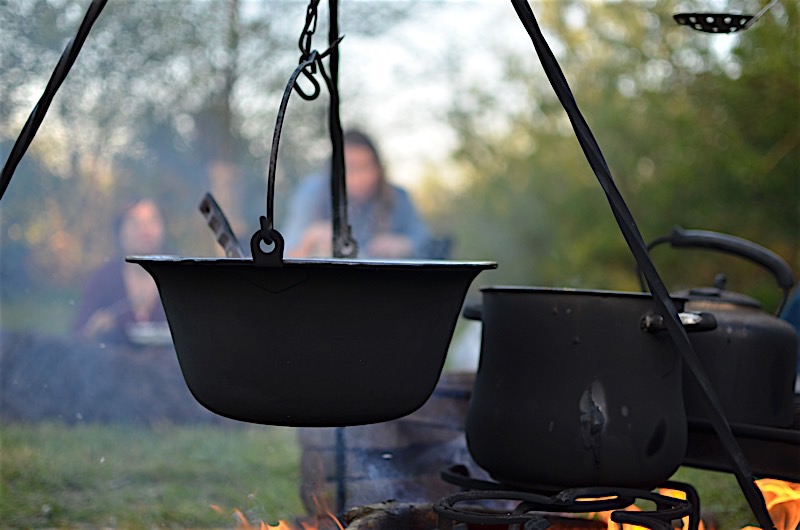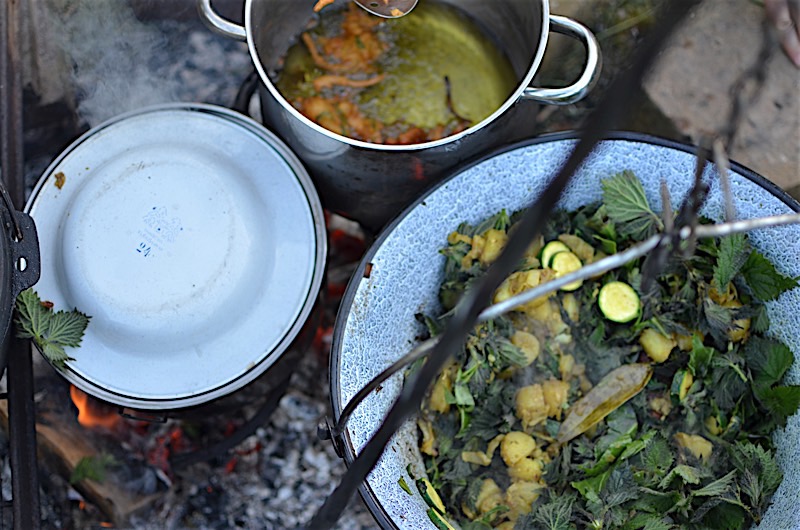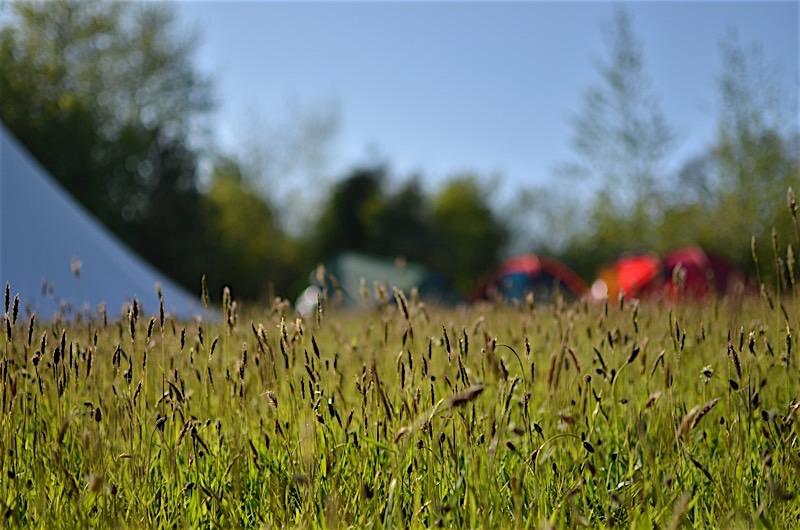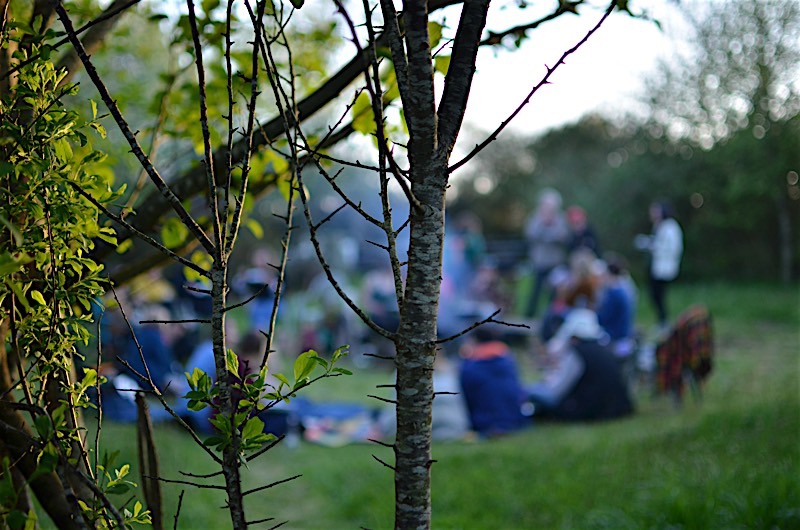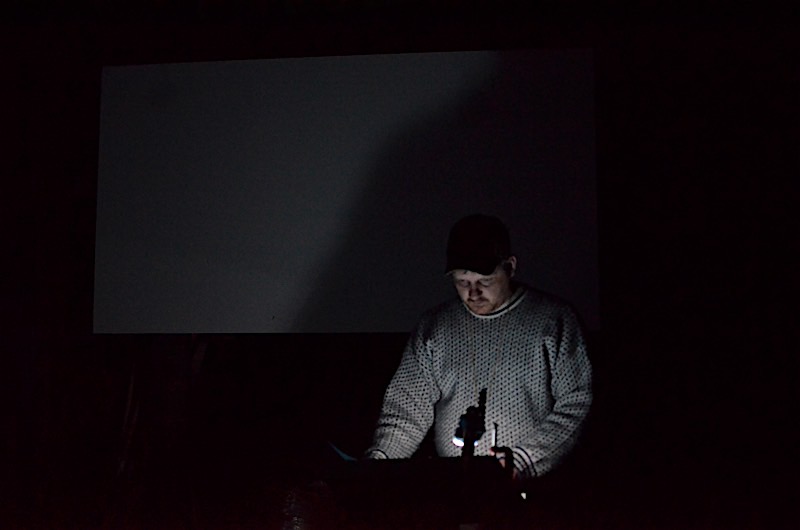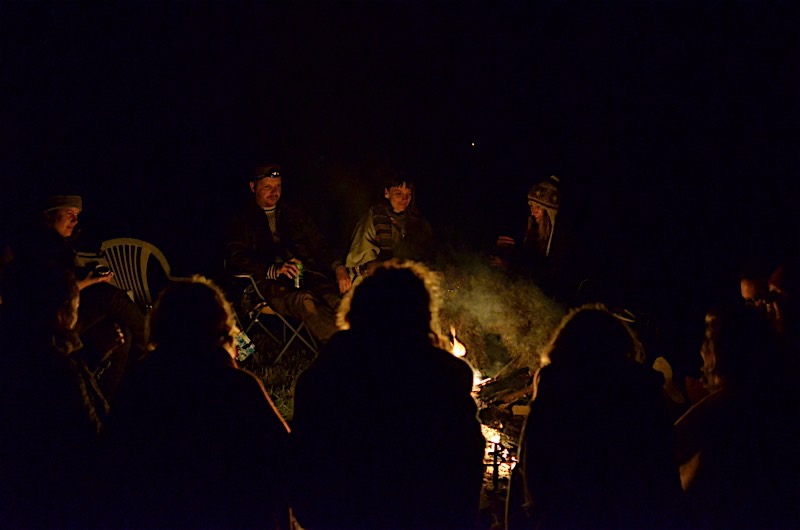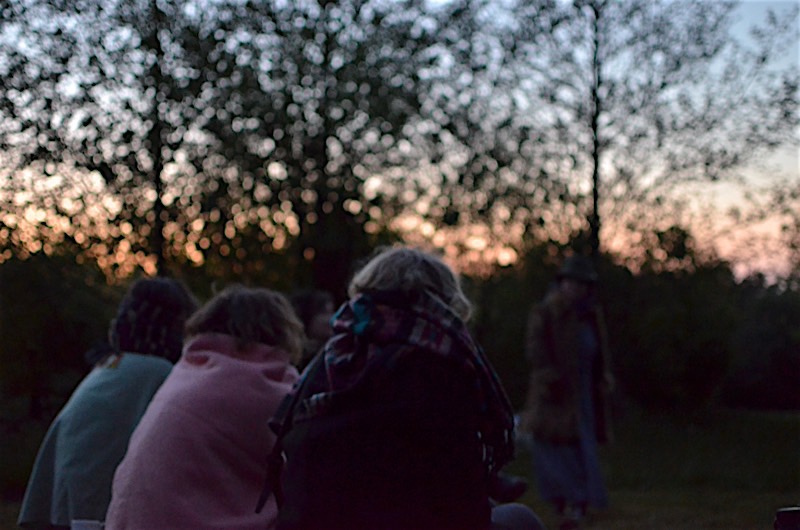 ________________________________________

19th August 2017
Film Screening – This Land Is...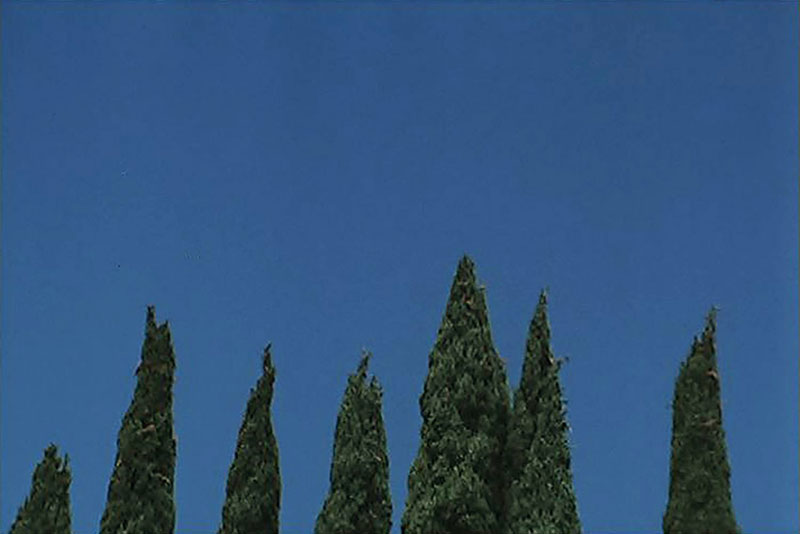 An evening screening in the tractor shed considering the human–altered landscape and landscape–altered humans, with the material of film as active collaborator. Direct impressions of radioactivity on photosensitive materials; urban built environments abstracted into feelings through traces of light; the transmutation of land into property and the troubled relationship between imaging cinematic landscapes, botanical gardens, and expansion of colonialist, imperialist powers; the reclamation of human art objects and abandoned industry by flora and fauna; the destruction of the illusion that there has ever been any separation between the "human" and the "natural" to begin with. Stories in the hills of Southern California, interiors and exteriors blurring on the edge of the desert, geological forces, the boundaries of the film frame, and beyond.

Brigid McCaffrey – Bad Mama, Who Cares
Mike Stoltz – Half Human Half Vapor
Alee Peoples – If You Can't See My Mirrors I Can't See You
Eric Stewart – Harbour
Tomonari Nishikawa – Sound of a million insects, light of a thousand stars
Vera Brunner – Sung Minong, I Slept
Jeanne Liotta – Property
Lichun Tseng – Captured Light of an Instant

Curated and introduced by Marcy Saude

________________________________________

25th August 2017
Back to the Garden – Cornish rap tricksters Hedluv and Passman play the Tractor Shed after an eight year break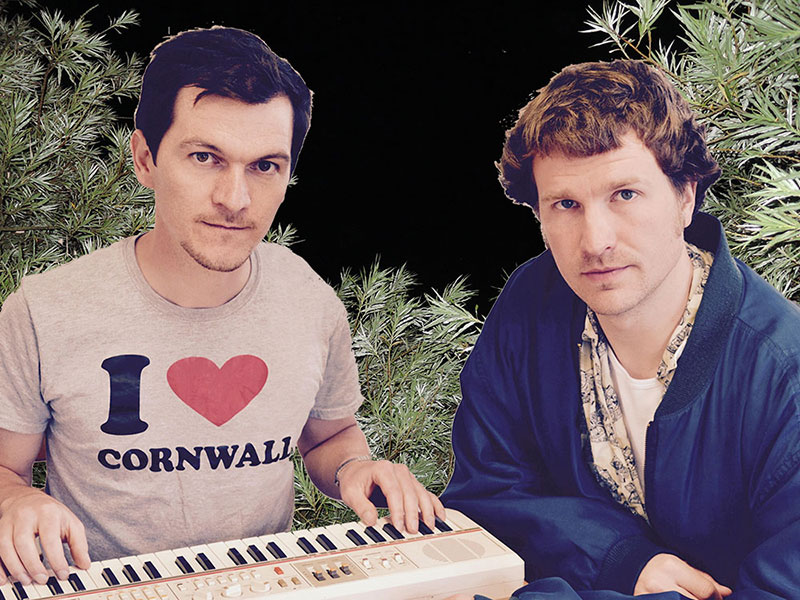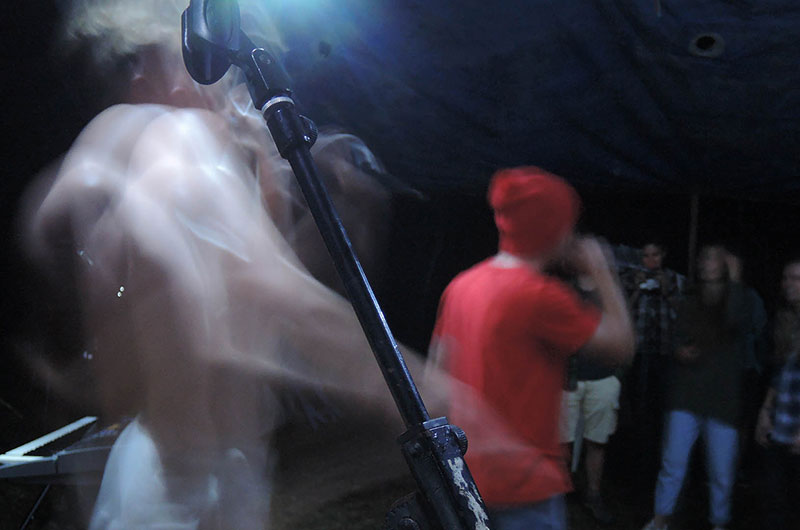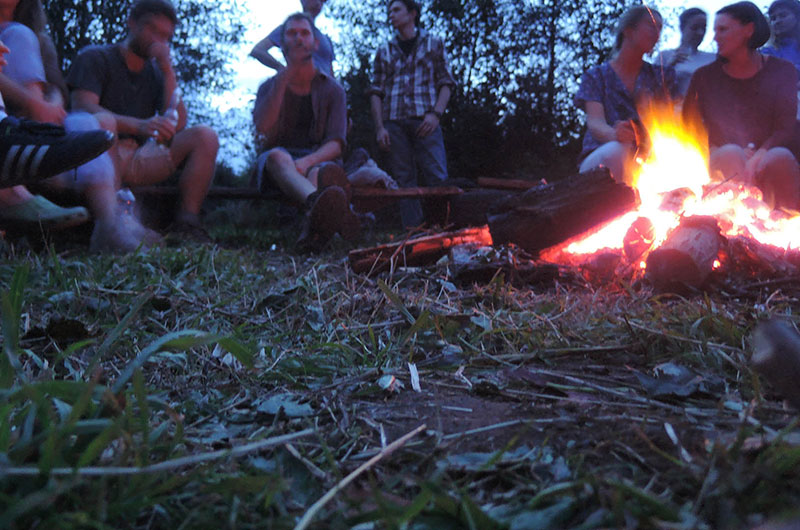 ________________________________________

26th August 2017
Fo.am Kernow – workshop
Digital infrastructures for Agrarian reform – Fo.am introduce 'Farm Crap App'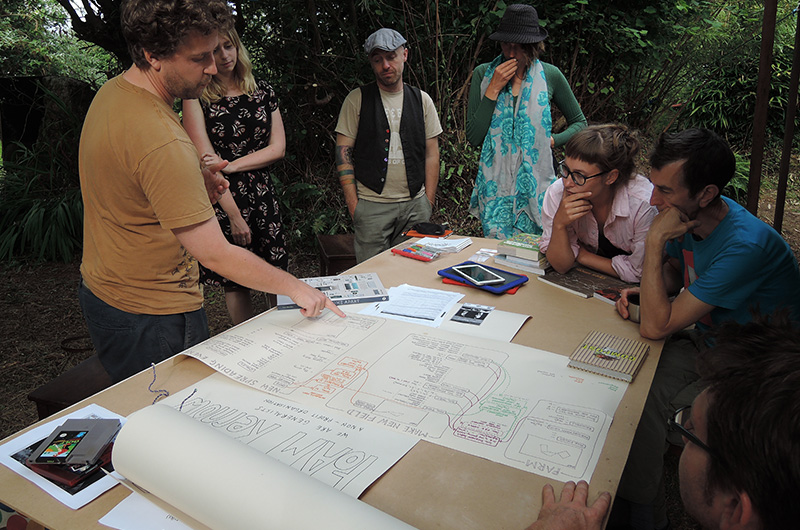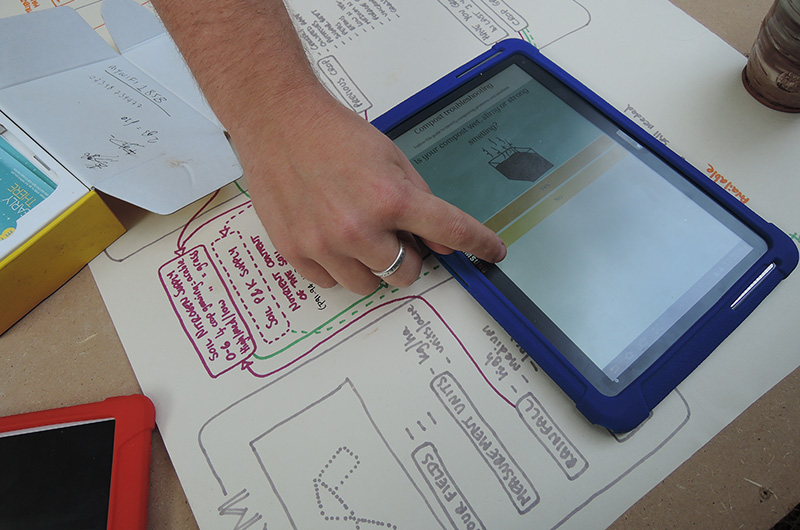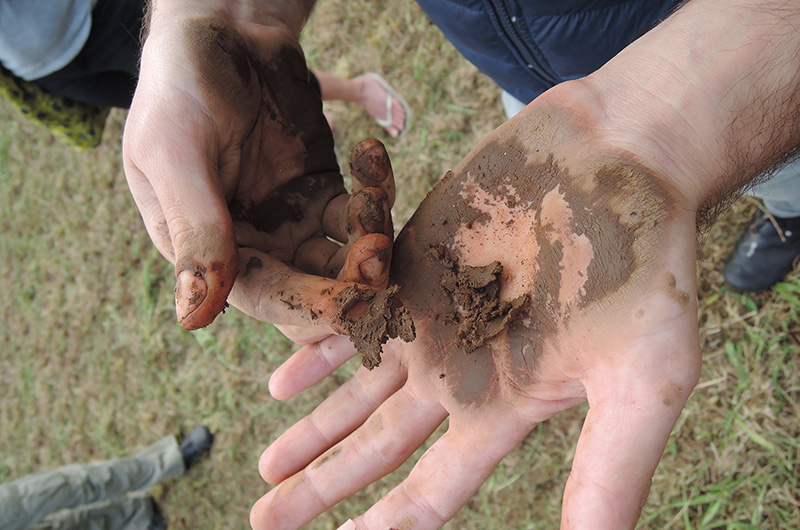 ________________________________________

26th August 2017
Farms in Space – dj set and party in the Tractor Shed with Maf (Penryn Space Agency)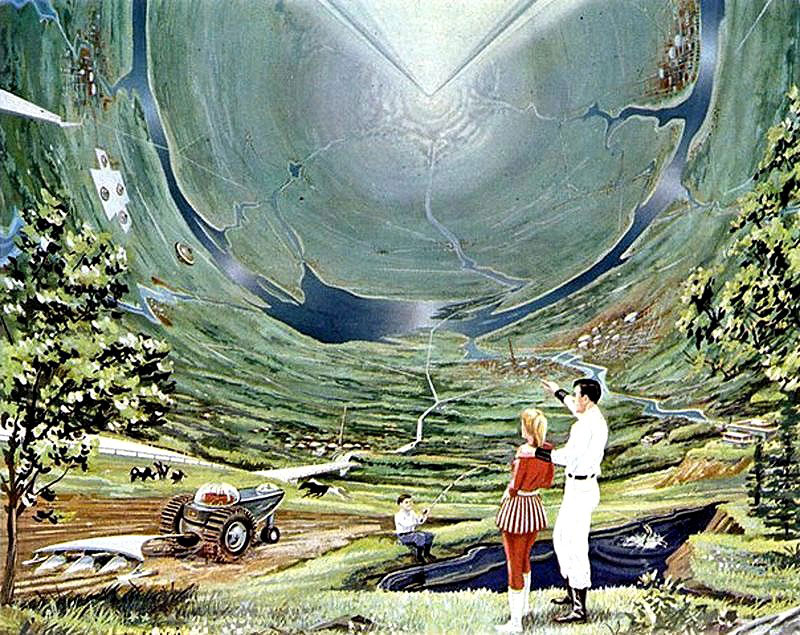 ________________________________________

27th August 2017
Public lecture – Romantic Radicals and Agrarian Futurists - The Kibbo Kift and Beyond, with Dr Anne Fernie